Top 5 PC Parts Pricelist: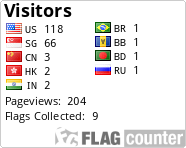 We have ovehaul the whole system using one single folder.
Now browse directly onto one single folder containing all price list. Please comment anytime.
Follow this link:
https://www.dropbox.com/sh/6lwj11ht1vx2lam/cuBn-9qKSL
Archive of old pricelist will be discontinued on the 1st of May.
(new) Asus Product Guide and pricelist:
(new) Mobile Phones Pricelist including Samsung, Blackberry, Apple, Nokia:
C-Zone Computers:
Jayacom Computer Hardware Parts Pricelist:
Jayacom Pricelist:
This shop has low prices. But sometimes when you visit, it is out of stock. Credit card charges 2%. No browsing.
All IT Pricelist:
If you want a stroll in the tech park, this is it. Big spacious. You need some hands-on on that keyboard, cover, mouse, LED screen, portable HDD box size? Here. Everything displayed for you to browse, walk to it, see the real physical size. Their club system allows redemption of gifts. No credit card charges (for most items).
ViewNet Pricelist:
My perennial favourite, Viewnet tried to start a cafe within it's labyrinth-ian mothershop - that didn't work. Now they have upped the ante with NO CREDIT CARD charges for any products bought in the shop. Even for a 23 RM Dlink USB Wifi receiver you can pay with credit card. Just like the matrix they have several tentacles - small shops scattered all over the Plaza. Plus one huge camera shop.
Sri Computers Pricelist:
DIY gardening at it's best, this super-sized store has everything a DIY specialist could want, and feel. Tons of cables, hard-to-find screws, USB devices, connectors, Red, Blue, Purple, standards. Huge selection of touchable speakers from top names like Logitech, Altec Lansing - you can fiddle with the controls, bass, volume. Hands on approach and an army of friendly helpers. Their staff seems to be enjoying their job. Great. Large items, like printers, LED too are their forte. Bags, soft cases. I bought my Samsung ML1670 printer here plus the Edifier 2.1 Speakers.
StarTec Pricelist:
I like Startec's broadsheet ie A5 sized handouts. Also their memory cards (SD, microSD) are among the most competitively priced. Strangely, it is not shown in the pricelist above. I suppose updating (reducing prices) on a daily basis renders it pointless to publish the prices on the PDF. Best way to find it? Go to their shop; there is a corner just before the counters, where a glass panel displays all the cards plus updated prices. Slash marks are common - meaning prices are reduced even within the same day. Major brands; Sandisk, Kingston, Pendrive, Transcend. They also have the best prices for the Transcend Anti Shock Portable Drives.
Notebook Laptop Tablet Netbook Pricelist:
C-Zone -
Retailers please submit your prices. We would welcome and feature your shop. These are sort of the categories that readers are seeking.
Phones Pricelist:
BlackBerry:
Iphone:
Cameras:
Digital SLR Cameras:
Video Cameras:
Xbox360/Sony PS3: